Grow Supplies, Hydroponics, & Indoor Gardening Store in Michigan.
WE WELCOME YOU TO THE FAMILY!
Clio Cultivation stocks the leading grow supplies for every type of grower. Find the name brand nutrients, lighting equipment, growing media, and the tools & accessories you need to be a successful grower.
We offer an in-store price match, so you know you're getting the best price possible. Our knowledgeable staff takes pride in helping growers find exactly what they need. We value our customers and treat each one like family! Shop online and enjoy fast and convenient shipping directly to your home or business, or for our VIP in store pickup service. Visit our convenient Clio, Michigan location to shop our huge selection of top brand merchandise. Clio Cultivation is a premier distributor for the top manufacturers in the Gardening Industry. Trust us to provide you with professional services, and the best prices possible.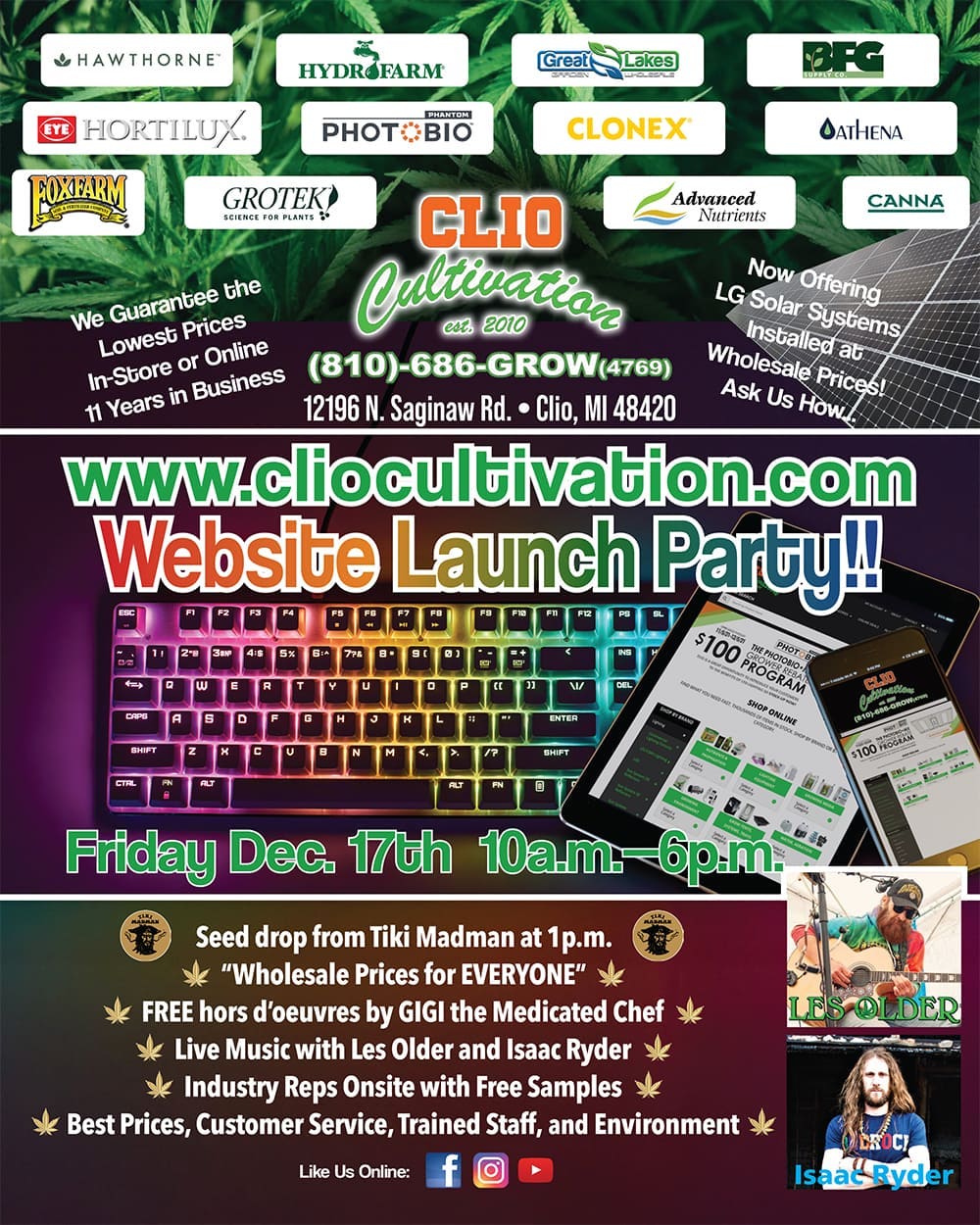 Plant Propagation, Nutrition & Health
Grow Tents, Systems & Trays